The best buying experience in Bryson City
Beginning your home search can be an overwhelming task. Because of that, we make sure that you understand each step that we take to make the process as low-stress as possible. With our support and guidance, you will soon be living YOUR Good Life.
Property
Search
GO-IT-ALONE
Flipping through pictures of possible homes might not be so bad, but understanding neighborhood values, safe access and area specific info can be daunting.
BUYING WITH US
A carefully crafted shopping experience with recommendations specifically tailored to meet or exceed your expectations.
Time
Commitment
GO-IT-ALONE
Spend hours online searching for potential properties, then finding they didn't meet your criteria.
BUYING WITH US
Curated house-hunting process, only investing your time and attention in properties that actually meet your requirements.
Industry
Experience
GO-IT-ALONE
Rely only on your own knowledge of the market & invest significant time in gathering information from all over.
BUYING WITH US
Work with a Broker who has extensive knowledge and experience in the local market with numerous transactions & combined decades of experience.
Negotiation
Experience
GO-IT-ALONE
Real Estate is very local with diverse customs and varied approaches to each negotiation.
BUYING WITH US
Thanks to our vast knowledge of market conditions and comparable sales, we'll be able to help you bring a competitive offer at agreeable terms. Your successful outcome is our priority.
Learn How To Buy Like A Pro!
If you're in the market for a new home, check out these 11 tips on how to find the best possible real estate deals in your area.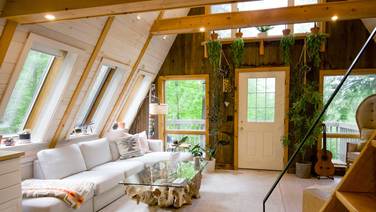 how to buy like a pro
Free Buyer's Guide
Comprehensive Real Estate
Buyer's Guide
"Diane and her group did a wonderful job selling our house. The house was unusual for the area, and at the upper end of the local market. Diane listened carefully to our ideas of what made our home unique, priced accordingly, and got great results."
"Diane is very knowledgeable about the area and market. Got multiple offers above list in the first week. She stayed in communication with me and she answered promptly when I reached out to her with questions no matter the time of day. I highly recommend her for your real estate needs."