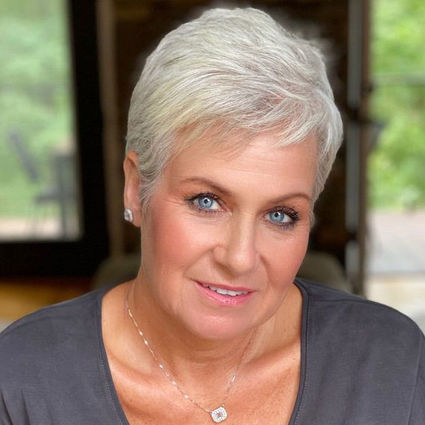 Beth Randall
LICENSED BROKER
A little about me
and why I love real estate
These mountains have always been where I've called home, I was born and raised right here in Bryson City. In fact, the last six generations of my family have called Swain County their home. I spent 25 years in Asheville, where I raised two kids, and started my professional career in the insurance industry before discovering my passion for real estate. In 2012, I returned to Swain County to marry my high school sweetheart, Robert.
One of the things I love most about this area is the distinct seasons. The abundant wildflowers & welcoming birdsongs, spring – summer afternoons spent on Fontana Lake or fly fishing in one of the many beautiful streams of Nantahala Gorge – autumn afternoon drives along the Blue Ridge Parkway revealing endless, breathtaking views of foliage – and the coziness of a log cabin fireplace on a winter night. My love of nature inspired me to become a founding member of the Great Smoky Mountains Chapter of the Rocky Mountain Elk Foundation, which was instrumental in the re-introduction of Elk to their native habitat here in the Great Smoky Mountains. Regardless of where you're from, I know there is something here that will speak to your soul.
For over 20 years, I was a licensed insurance agent before starting my career in real estate back in 2004. So I thoroughly understand the value, and the risks, of owning a home. I have a knack for understanding what each of my clients are looking for and guiding them to their real estate goals. I'm proud to be a multi-million dollar real estate agent, an active member of Carolina Smokies MLS, part of the Association of Realtors. And when I'm not helping my clients find their dream home – you can probably bet that I'm either trying out new recipes in my kitchen, weaving, gardening, or spending time with my husband and our adopted dog, Fiona.
Listings you'll love
with the expert advice you deserve